Inefficient data collection process
Are your KYC analysts still wasting precious time retrieving data manually from fragmented data sources? Are your staffing levels going through the roof just to keep up with the workload? Then it's high time to streamline your data collection process.
Burdensome client outreach
Are your KYC analysts sick and tired of chasing after customers to provide the data that they need to complete a CDD file? Are your customers being inundated with KYC information requests? Wouldn't it be great if you could obtain nearly all the data you need from trusted third-party data sources?
The benefits of using our DataHub
Our DataHub provides access to the databases of a number of leading data aggregators that source information directly from primary sources. You can select and set priorities for the various databases. The data from these databases will be used to populate your CDD files and provide the supporting evidence which you can download when generating a CDD file.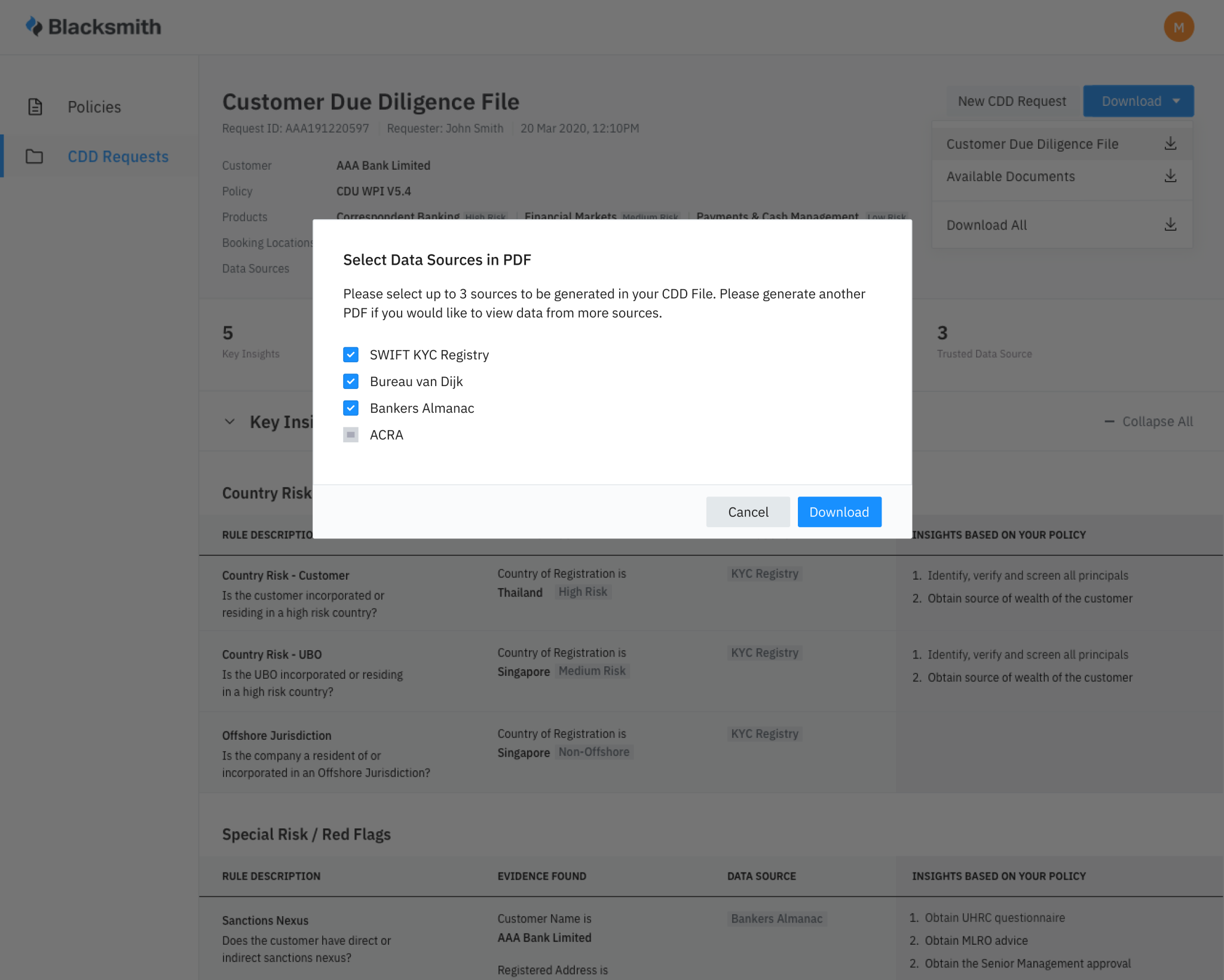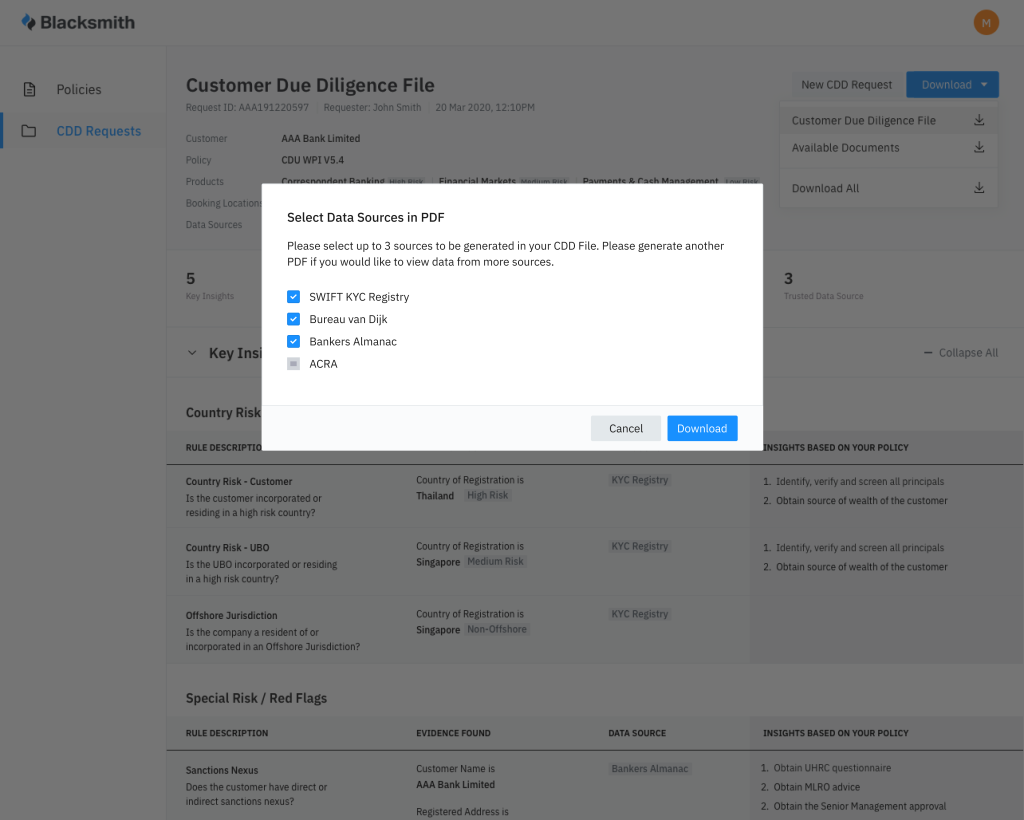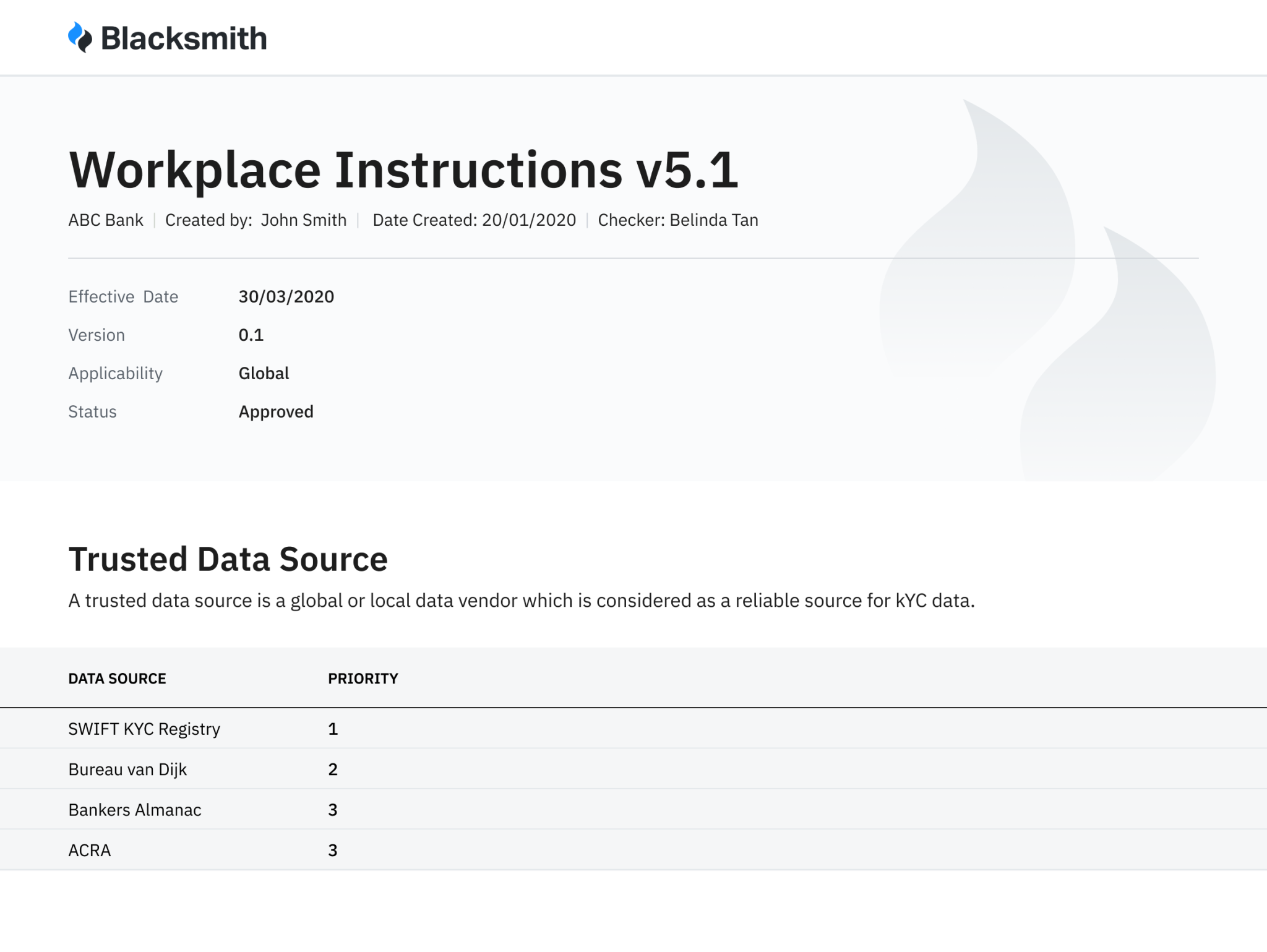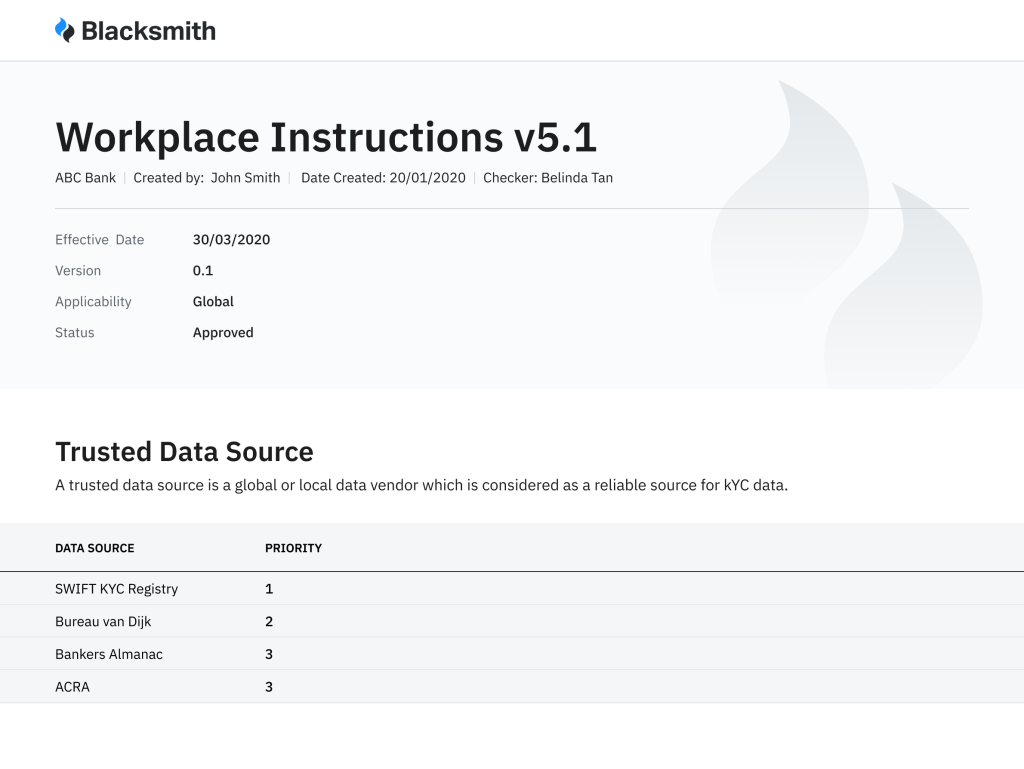 For KYC information on financial counterparties, you can make use of, for example, the Bankers Almanac, Swift KYC Registry, and Bureau van Dijk. We are in the process of adding additional databases for KYC information on non-financial counterparties.
Optimise your KYC process with Blacksmith
We offer a platform to digitalise and automatically apply your KYC policy in the process, collect only the relevant data from the sources you trust, and deliver standardised and actionable CDD files.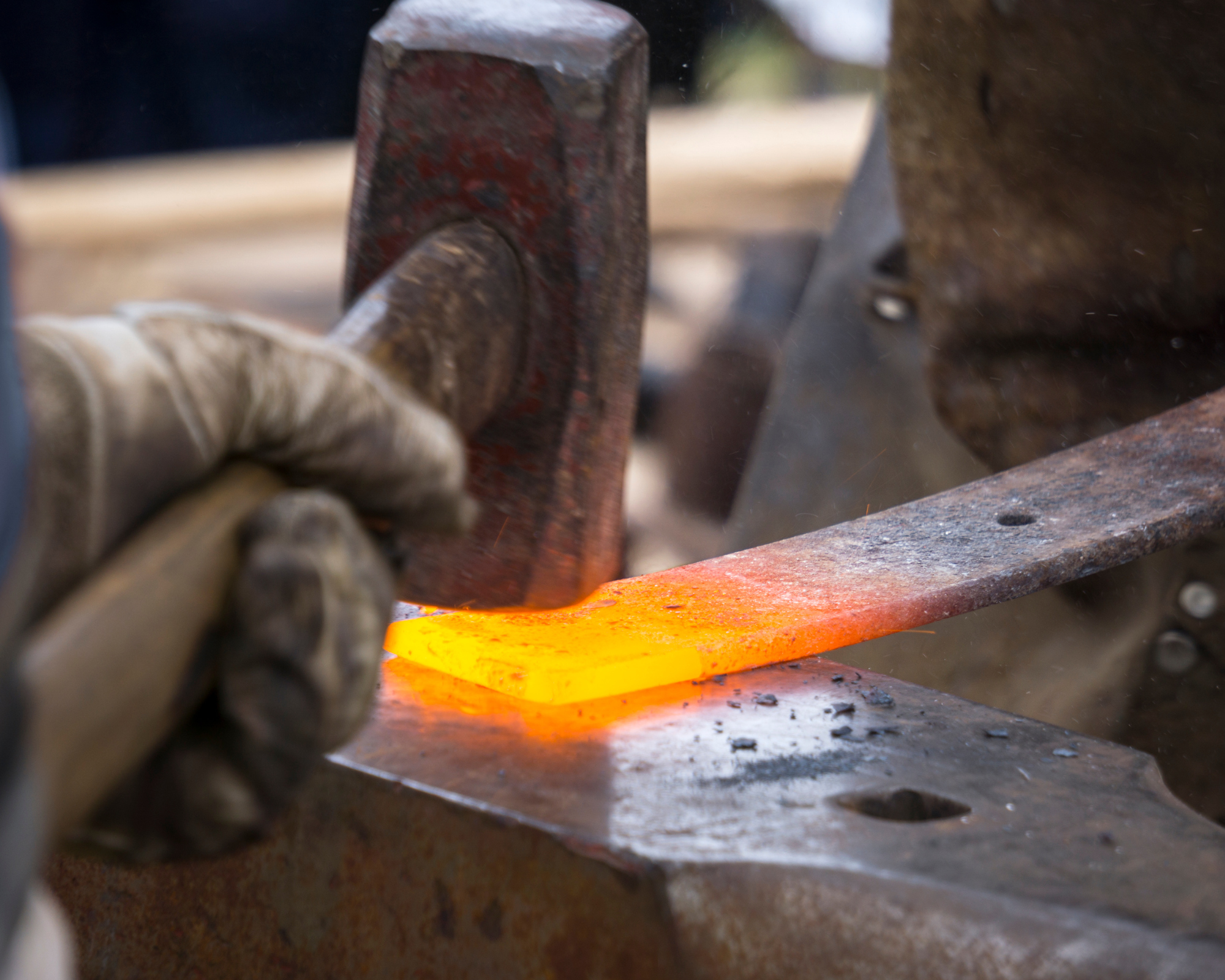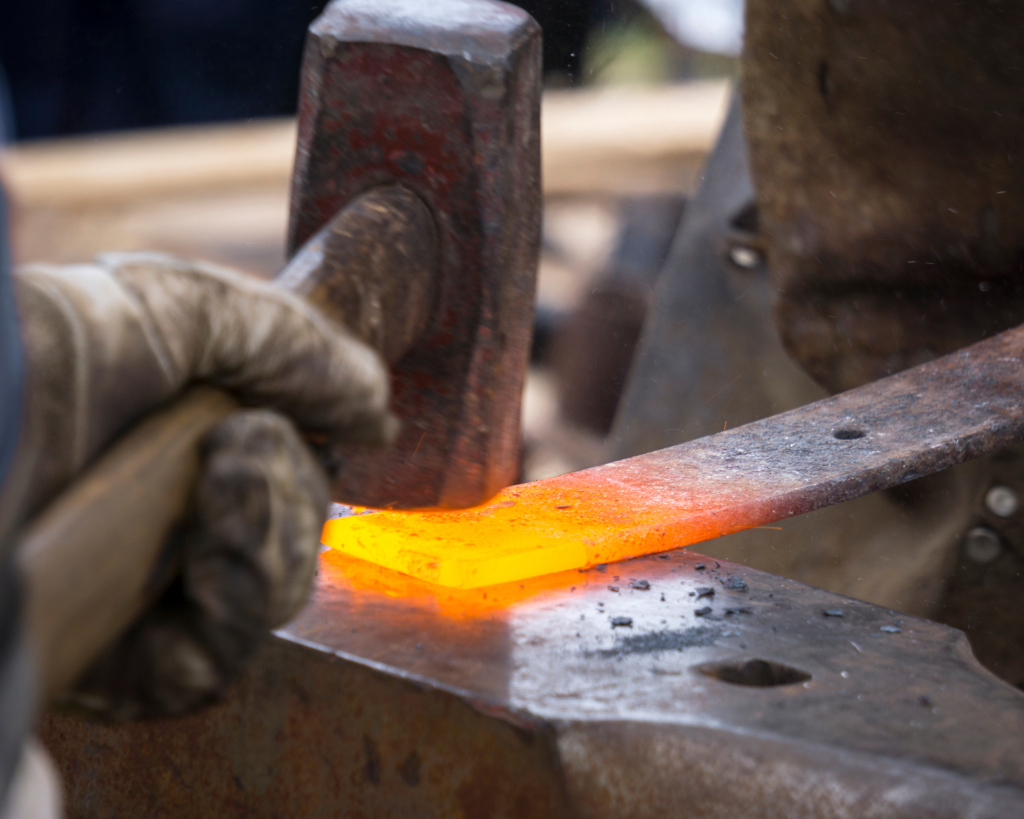 Discover our latest platform update: a demonstration by Blacksmith's COO, Patrycja Wisniewska, showing how we have simplified access to data from over 300 official business …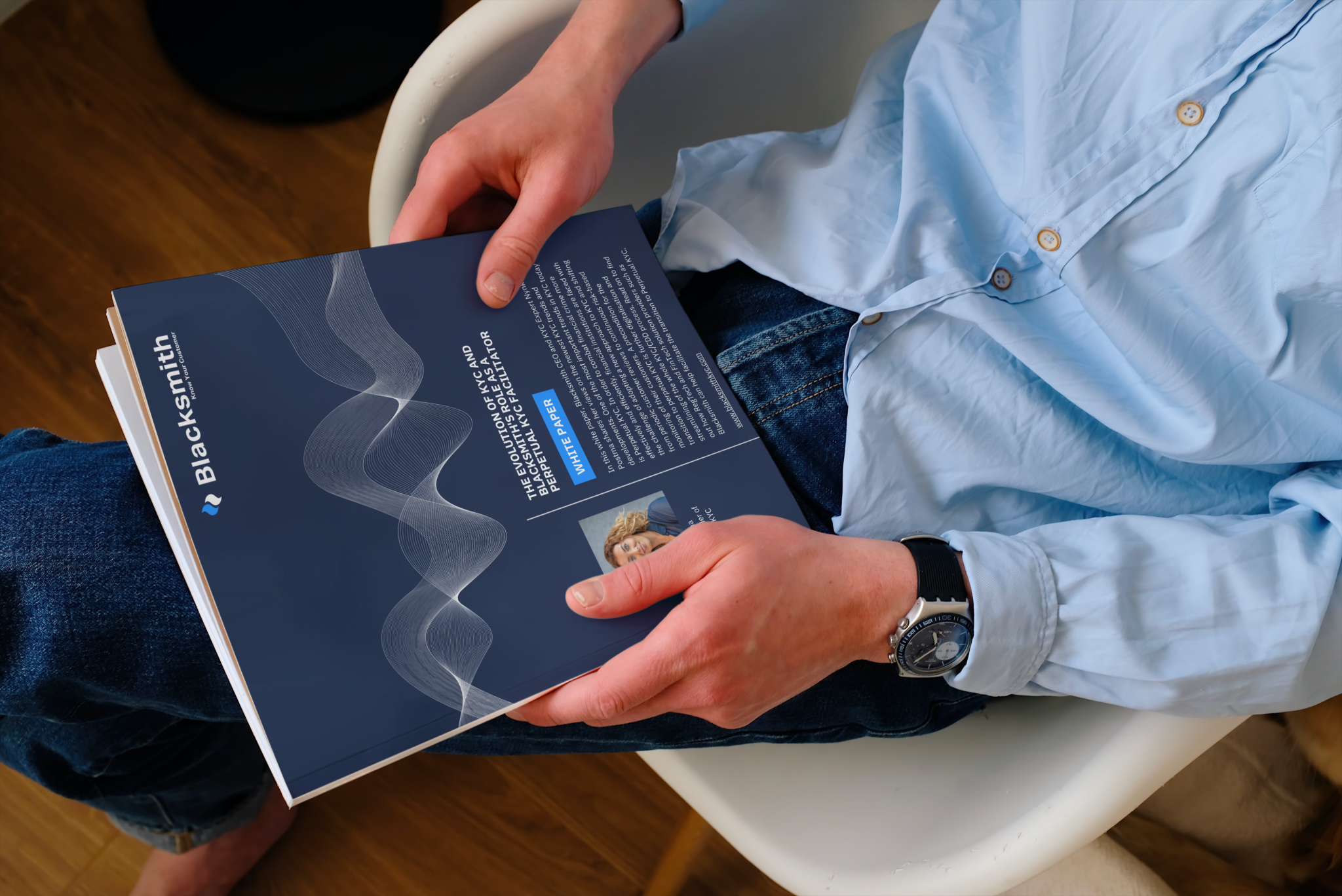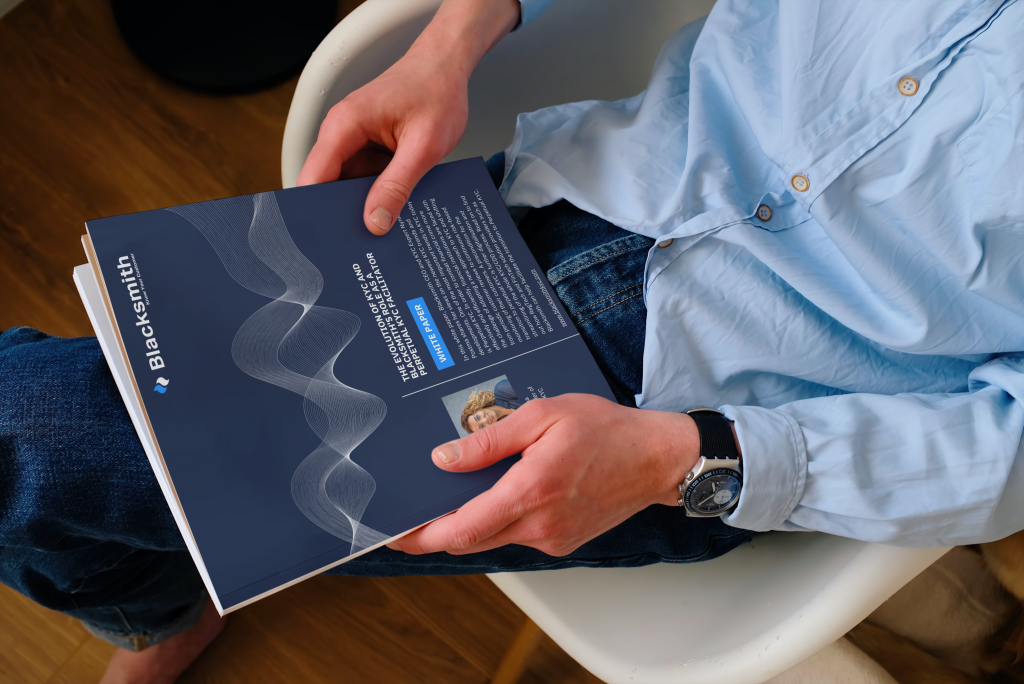 Blacksmith CEO Nynke Postma shares her views on KYC trends and developments. One of the most important trends in KYC today is perpetual KYC. Read on to find out how RegTech and FinTech solution providers such as Blacksmith can help facilitate the transition to perpetual KYC.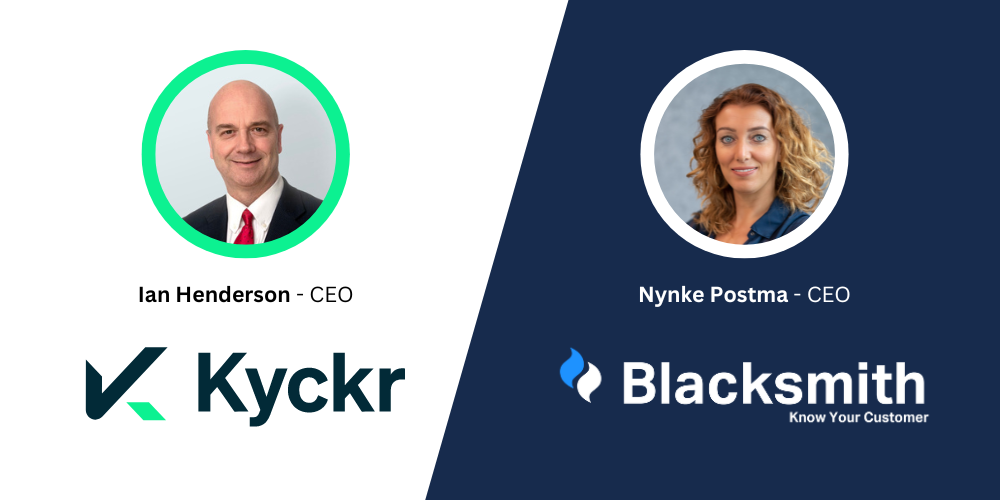 London, Kyckr, the corporate Know-Your-Customer company and Blacksmith KYC, the RegTech venture of ING Bank, have partnered by giving Blacksmith's clients access to Kyckr's real-time …
Blacksmith customers double their productivity
"Blacksmith is so easy to use!"
The interface of the Policy Manager is really easy to use. Our KYC policy settings can be changed in just a matter of minutes.
"I do my job a lot faster!"
I have tested a lot of different KYC solutions. Of all of them, Blacksmith is my favourite because the platform is so easy to use and I can do my job a lot faster.
"I am able to take action on red flags!"
Blacksmith prompts the analyst to take action on the identified red flags and implement specific enhanced due diligence measures at an early stage in the process.